Your cart is currently empty
Subtotal: $0.00
Categories
<!-//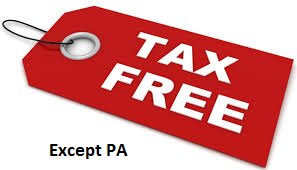 FAQs Section
How do I order?
>>Order parts on our secure website or call our parts hotline at (888) 238-4646. For Kubota parts, use the online diagram URL to locate the part. Still confused, call or email us.
What are your hours of operations?
>>Our hotline is open Monday-Friday from 8:00 AM-5:00 PM EST and Saturday from 8:00 AM-12:00 AM EST. Closed Sundays and holidays.
Is my part in stock or still available?
>>Since our website has over 525,000 parts online, we are unable to stock every part in our warehouse. We will locate your part from 4-5 warehouses within the United States and ship within 3-5 business days. At times, parts are listed on our website which are no longer available from the manufacturer. We only validate those parts are available when the manufacture has updated their active parts list. If you are in doubt or need rush service, please call or email first before ordering.
Return Policy, ** PLEASE REVIEW **
>> Please call us first for a RMA number before returning any parts back to us within the first 15 days of delivery. We will not accept any returns without prior authorization. It is your responsibility to cover the return shipping with insurance. We do not refund shipping charges. There is a restocking fee of 35% of the original part charge on those parts we determine to be sellable. All parts must be in original packaging, new and in resaleable condition. It is at the discretion of Golden Eagle to determine resaleable parts and not the customer.
We do not accept returns on all parts, so check with us before you order parts. If you are in doubt, please call us first to clarify our return policy. No returns on electrical parts, belts, seals, hoses, rubber products, gaskets, fluids, paints, tires, rims, glow plugs or manuals.
After 15 days, we can not accept any returns or issue credits because the manufacturer will not accept the return.
***NO RETURNS ON MUSTANG AND GEHL PARTS ***
Can you handle orders outside the United States?
>>Yes, We can handle all your international needs, but there are some manufacturer brands we can not ship outside the United States because of our dealer relationship. Please contact us if you have any questions. Payments terms are wire or bank transfer, credit cards or PayPal. We use U.S. Post Office International Priority or Express Mail on small packages and UPS International freight on large shipments. We do not markup freight charges on international orders.
Can I get a discount on my order?
>>Yes, For large or recurring orders > $2,500, send an email to our sales staff for consideration. We are looking to develop new commercial accounts.
How much do you charge for shipping?
>>We charge a flat rate depending on the total value of the order with free insurance. Sometimes depending on the size or weight of the package, it will be necessary to contact you for additional funds. If that is the case, we will attempt to get your authorization before we process your order.
Do you reuse packaging material in your shipments?
>>Yes, We try to recycle clean shipping boxes to package your order. Our main goal is to keep cardboard out of the landfill by reusing packaging material.
Do you offer expedite or rush service?
>>No, If the parts are in stock in our warehouse, we ship the same day. Normally parts considered as general maintenance items such as oil filters, fuel filters, belts, blades, wheels, air filters, oil, hydraulic oil and other fluids fall under that category. We strive to ship the same day on all completed orders.
Do you ship partial orders?
>>No, We will ship your order when all the parts are in stock. Because of the high cost of shipping and the low margin on parts, we are unable to absorb the shipping cost associated with partially shipping orders. This is why we do not mark up our pricing and pass along the savings to the consumer.
What shipping methods do you offer?
>>Our primary method of shipping is the United States Priority Mail. Using the USPS to ship to any address in the United States within 3 days or less is the best value on the market. We will use UPS if the package is over 10 lbs, commercial address or large/heavy package.
Do you offer drop shipments from the manufacturer?
>>Not really. It is very expensive to ship directly from the manufacturer to your address. If you want to absorb those fees, then give us a call for an exact shipping quote.
Do you give technical advice on repairs over the phone or in emails?
>>No, Our parts staff can only locate the correct part number for your make model and serial number. They are not qualified service technicians and are unable to diagnose your issue over the phone or in emails.
What type of payments do you take?
>>We take Visa, MasterCard, Amex, Discover and PayPal via a secured SSL connection. We do not store any credit card numbers on the website. We can always run your card manually if you are unsure.
What states do you collect sales tax?
>>Pennsylvania is the only state we collect sales tax.
What is the estimated delivery time for my order?
>>On average it takes 3-7 days to receive your order if no parts are on backorder from the manufacturer. Additional time is required if the manufacturer needs to order from their supplier.
Will I receive a shipping tracking number?
>>Yes, You will receive an email once your order has been packed and shipped via USPS or UPS with a tracking number. It takes up to 1 day for shipping companies to update their site.
Can you ship outside the United States?
>>Yes, We can ship internationally using United States International Priority Mail. Since the cost varies from country to country, please email us for an estimate of the freight charge. Certain manufacturers prohibit us from shipping outside the United States.
Can I cancel my order?
>>Yes, You have up to 24 hours to cancel an order from the time you received an email acknowledgment. After 24 hours notice, we will need to pass the 35% restocking fee the manufacturer charges us to cancel the order. Please contact us ASAP if you want to cancel your order.
Do you only sell OEM parts?
>>Yes, We only sell original parts from the manufacturer. We are an authorized dealer following strict factory guidelines to insure you only receive the highest quality of replacement parts on the market. No off shore knock offs or after market parts.
Do you sell used parts?
>>No, We do have a small inventory of scratch and dent parts, new equipment take offs, buckets, tires and rims . Give us a call.